Baxter is a leader in the development of dialysis products and therapies. With ever-evolving technology and systems like Amia with Sharesource technology, Baxter needed flexible brand messaging that could build on innovation and product benefits. 
The Amia Automated APD System has a simple and easy-to-follow user experience that scored big with clinicians and patients alike. It guides the patient much like GPS navigation would guide a driver. Using the GPS analogy, LEE developed a clear and direct campaign that takes the audience through the product information and technology.
PRINT 
//
We developed collateral with bold color and iconography to support simple and direct messaging.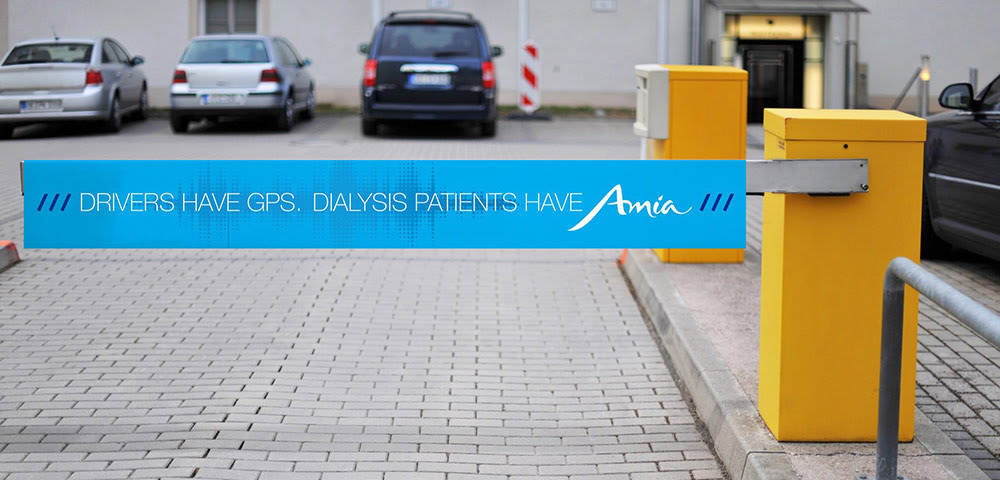 ENVIRONMENTAL

//
An internal creative campaign was developed to ignite pre-launch awareness, and generate buzz.
TRADE SHOW

//
We created signage as support during trade shows, regional launches and sales meetings.