Despite being the largest orthopedics group in the Midwest, Twin Cities Orthopedics lacked a heightened level of brand awareness and engagement.
We delivered a multi-platform campaign with a consistent look and feel to build brand equity. To engage the audience, we developed messaging that focused on the brand's specialty care and mission to keep their patients moving. The result? Twin City Orthopedics saw a 30% patient increase.
Television
//
It's said that the human body is the most complicated machine in the world. The TV spot "Movement" observes the strength and beauty of the human form and notes the highly specialized care needed to treat injuries.
RADIO
//
Accidents happen. The "Expert Help" radio campaign is a tongue-in-cheek reminder that it's okay to stumble or fall every once in a while — our pride might get hurt but the experts at Twin Cities Orthopedics can help us get back up.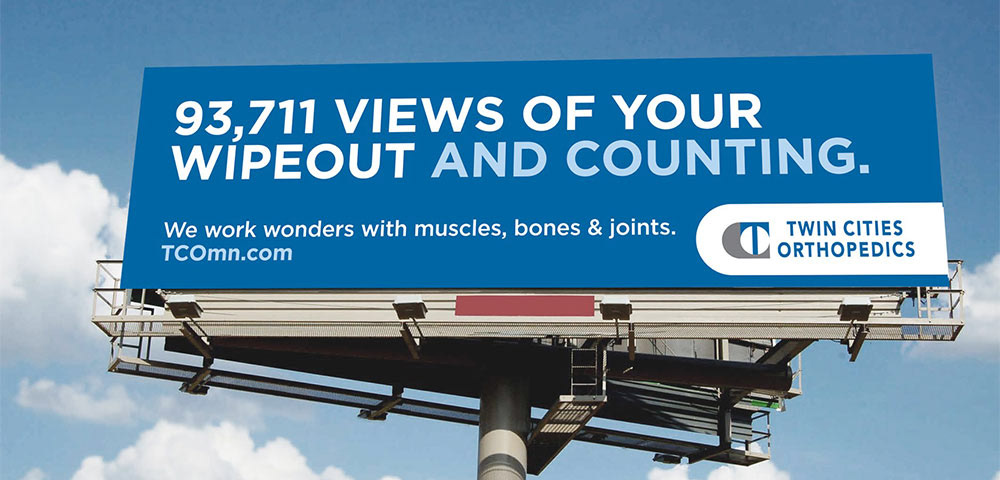 Outdoor
//
Outdoor boards were created to remind patients to trust the specialists when things don't go as planned.